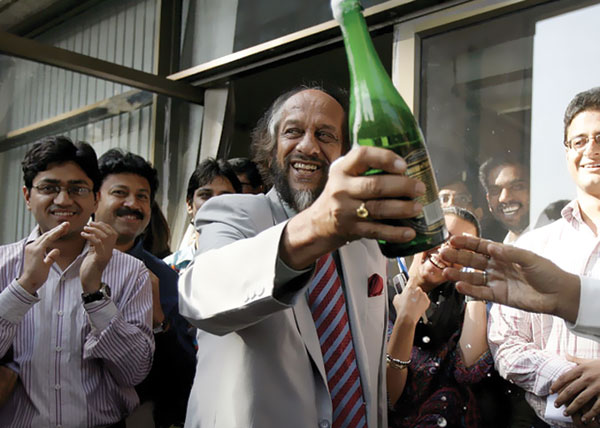 Dr Rajendra Pachauri, you know, he's like everybody's grandfather.
Some report he's a bit irritating, awkward, even, but that's only when he has to respond to deliberately riling Media questions and smear campaigns.
His heart's in the right place, he's good at motivating people, he can see the big picture, he's actually a very good communicator, and he's done a lot to take the Intergovernmental Panel on Climate Change forward.
That's no reason for various voices in the Media to start a new round of calling for his head. "Resign !" cry the so-called "libertarian" commentators, those voices that perversely reason that if Pachauri resigns, or gets tipped out, that it will set the IPCC back five years.
What we desperately need now is stability in the organisation of the IPCC – the Fifth Assessment Report will be monumental enough without the organisation having to adapt to a new leader that needs to learn how to corral everybody into good and productive working relationships.